Hurricane Matthews seems to be recovering from its trek over the mountains of Cuba and Hispaniola late this morning. Deep convection is increasing and expanding around the center.
The Air Force plane in the storm right now found that the central pressure in this last pass through the center was 964 mb, but didn't find the exact center, so the central press is slightly lower. On the 10 a.m. advisory, the central pressure was officially listed at 962 mb.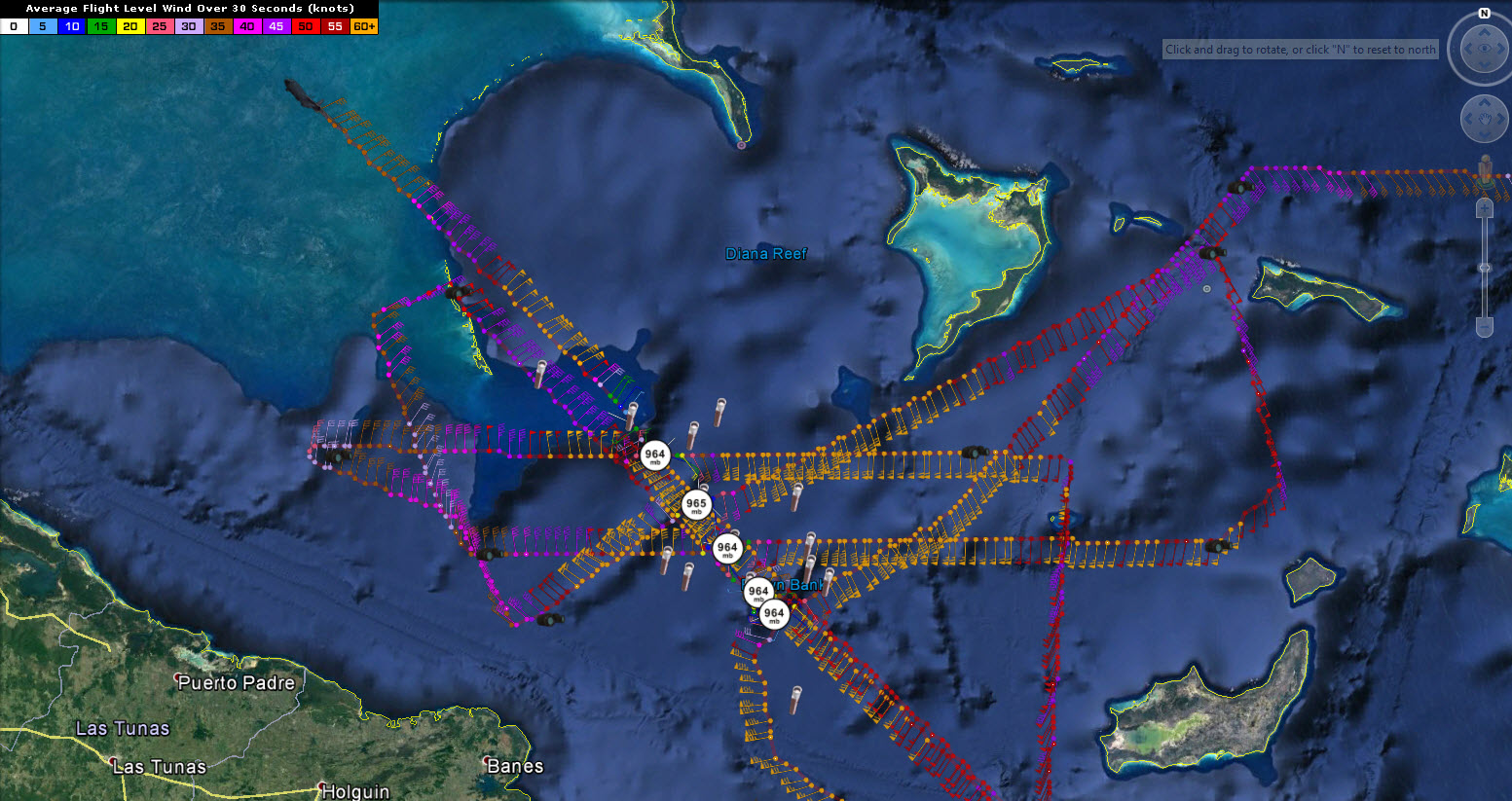 Matthew is on a northwesterly course now, being steered by the big mid-level high over the Atlantic. In this interesting animation of the pressure up at about 18,000 feet, the 500 millibar constant pressure level, you can see the western edge of the bubble of high pressure, which is deflecting the hurricane toward Florida. It should eventually allow Matthew to turn north and northeast by Friday as the western edge of the high is eroded.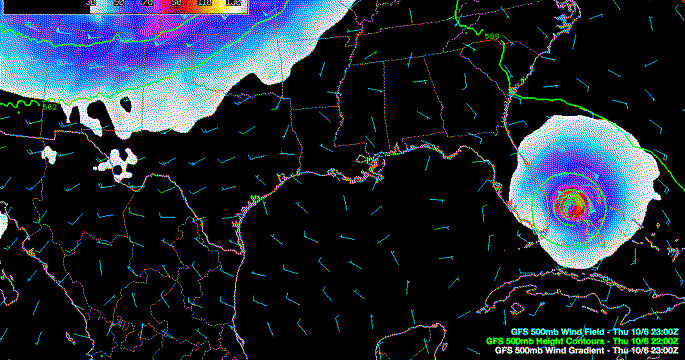 Upper level conditions are favorable for the storm to strengthen some over the next 36 hours or so as the hurricane is located under an upper level high pressure system. Wind shear will begin to increase by Friday and the storm should start weakening slowly. But Matthew could remain a major hurricane with top winds of at least 120 mph through Friday.
Hurricane warnings are in effect from near Hollywood FL to north of Daytona Beach. A hurricane watch extends to near the Florida/Georgia border.
The official track brings the center to near Cape Canaveral Friday morning then begins the turn. But this parallel track to the coast means that a variety of tropical storm and hurricane conditions will occur all along the East Coast of Florida, Georgia or the Carolinas.
Just a small deviation of the track could bring a landfall of the center and a higher storm surge and wind impact for areas near and to the right of the center. 4-7inches of rain is expected, and storm surge could reach 5-8 feet in the worst case scenario, with widespread 3-6 feet surge all along the East Coast of Florida.
Category: Tropical
Bill Murray is the President of The Weather Factory. He is the site's official weather historian and a weekend forecaster. He also anchors the site's severe weather coverage. Bill Murray is the proud holder of National Weather Association Digital Seal #0001
@wxhistorian