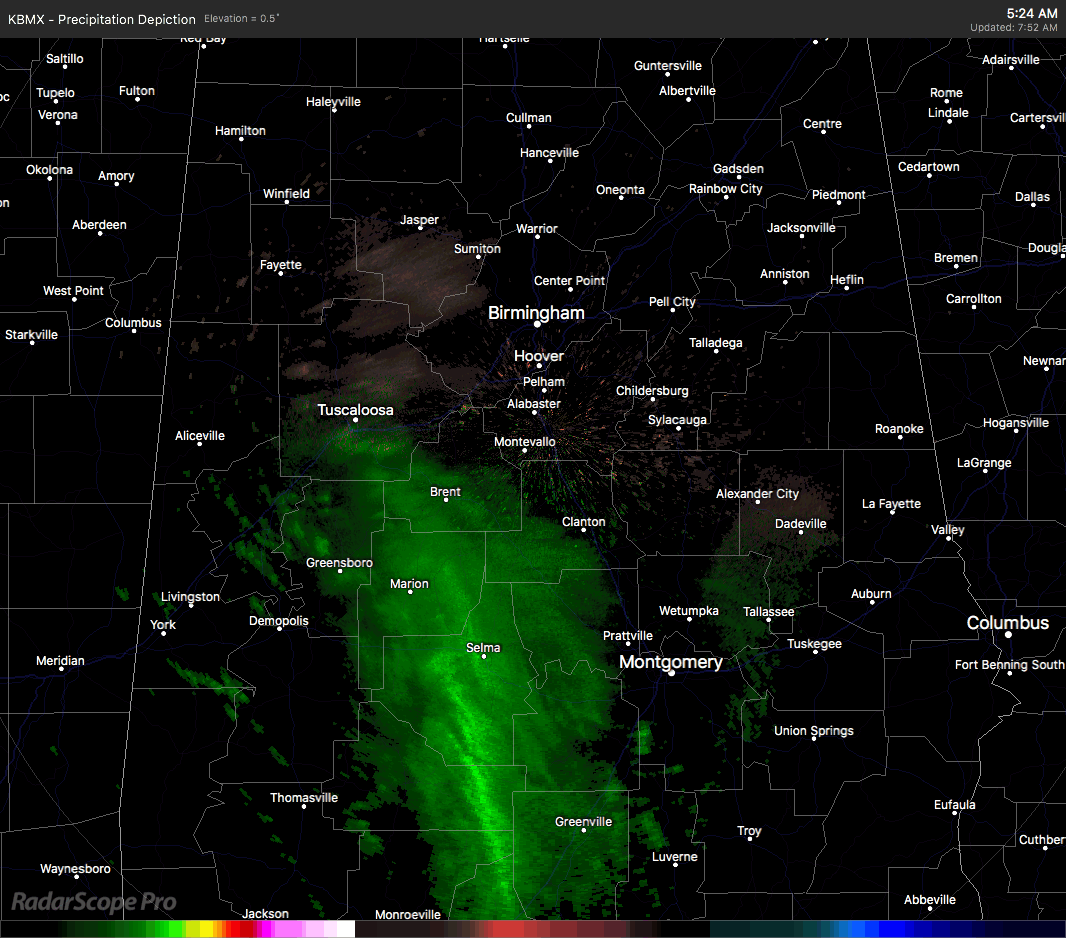 As we approach the 8:00 AM hour on this final day of 2017, not a whole lot going on throughout North and Central Alabama. Radar is showing some very light activity in the northern half of Central Alabama with very light shower and sleet activity, but with temperatures mainly at 32 degrees and above along and south of the I-20/59 and I-20 corridors, no icing has been reported. All is quiet in North Alabama.
In the southern half of Central Alabama, a few light showers are falling from Billingsley to Fort Deposit, and a few more are widely scattered across the rest of the area.
With the current temperature at 32 degrees in Birmingham, we'll have to watch closely for any icing issues to pop up as more drizzle and light freezing rain moves in from the southwest.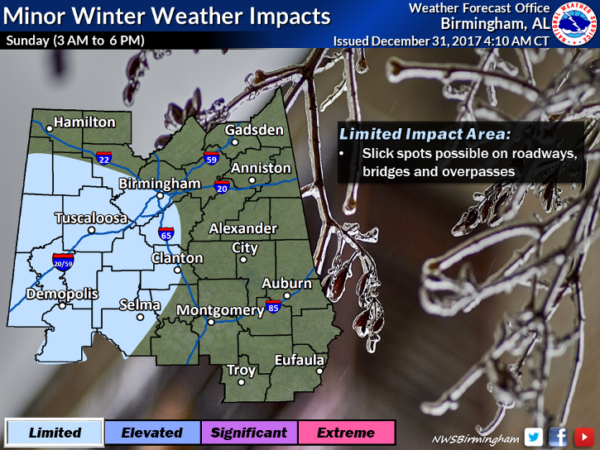 While the impacts of today's event are expected to be very limited, we will still have to watch for icy spots on bridges and elevated surfaces throughout the areas in the Winter Weather Advisory.
We'll continue to have updates throughout the day as we continue to keep an eye on our weather situation for New Year's Eve.
Comments
Powered by Facebook Comments
Category: Alabama's Weather, ALL POSTS
Scott Martin is a meteorologist, graphic artist, musician, husband, and a father. Scott is a member of the National Weather Association and the Central Alabama Chapter of the National Weather Association. Scott is also the co-founder of Racecast Weather, which provides accurate forecasts for many racing series across the USA.