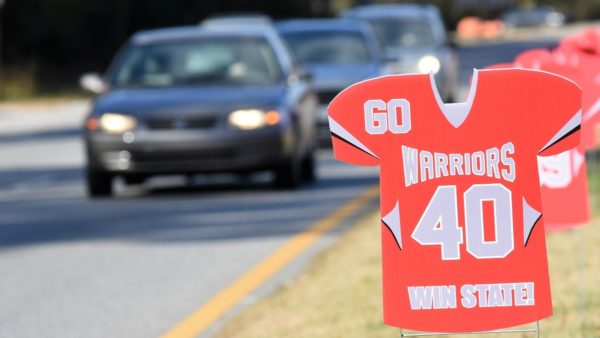 By Solomon Crenshaw Jr.
Thirty-six years ago, Larry Simmons became the lone member of an exclusive club. That's when his Thompson High School team beat Oxford High 14-11 for the 1982 Class 3A state football championship.
That made Simmons, who went on to become principal of the school before retiring, the only Warriors coach to win a state title.
Did the Hall of Famer think he would never have any company in that club?
"Well," he said, "you never give up hope."
Tonight at 7 on the Plains of Auburn University, the ranks of state championship Thompson football coaches could double to two. That's when Mark Freeman leads his Warriors against Central-Phenix City in a bid for a Class 7A state championship.
That game is the first of seven football crowns that will be earned during the three-day Super Seven event at Jordan-Hare Stadium.
"It's a culmination of a long, long season," Freeman said. "We've been going over 20 weeks now. All the offseason (workouts) at 6 in the morning, four days a week. I'm excited, they're excited. But at the same time, we've been to a lot of big games the last seven weeks. It's just the next big game on our schedule.
To read the full article, please visit the Alabama NewsCenter website.
Category: ALL POSTS, Partner News Stories