Rolling into the afternoon hours, we are seeing more sun than clouds with temperatures heading into the lower 90s across Alabama.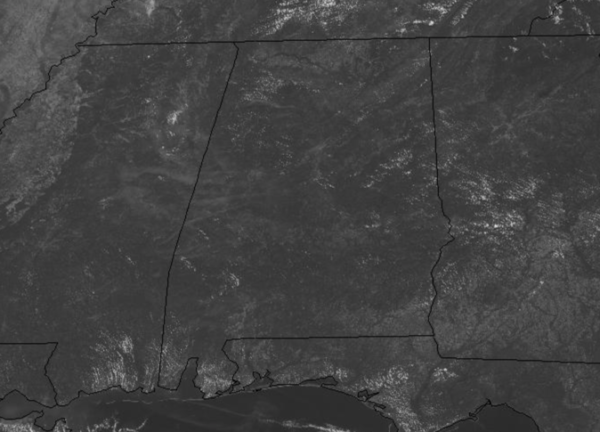 We will be scanning the radar this afternoon looking for some heat relief in the form of a few showers and storms, but these will be hard to come by as rain chances are under 10%. Summer also officially arrives this afternoon with the Summer Solstice occurring at 4:44 PM CDT. Today is the longest day of the year as far as the amount of daylight hours with over 14 hours, today is one second longer than yesterday. After today, the days begin to get shorter as sunsets occur earlier each day. Tonight, will be a partly cloudy and mild night with lows around 70 degrees.
CODE ORANGE OZONE ALERT: The Alabama Department of Environmental Management, ADEM, has issued an Air Quality Alert for Jefferson and Shelby Counties for today. Under Code Orange conditions, ground level ozone concentrations are expected to reach levels that are unhealthy for sensitive groups. Children and people with asthma are individuals most at risk under these expected conditions.
SOLAR ECLIPSE THIS WEEKEND: The sun is about to turn into a "ring of fire." On June 21st, the Moon will pass directly in front of the sun, producing an annular solar eclipse over Earth's eastern hemisphere.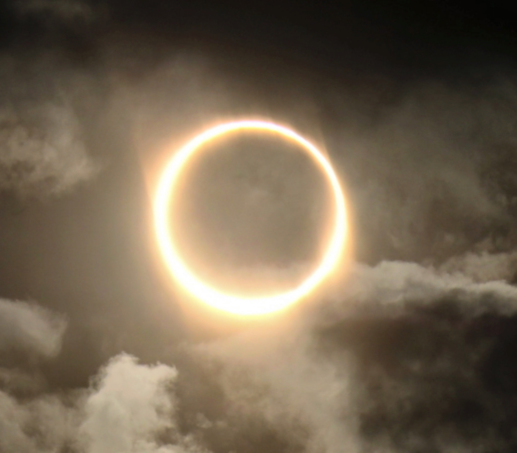 Above: This is what an annular solar eclipse looks like. Shahrin Ahmad of Oman photographed it on Dec. 26, 2019.
FOR FATHER'S DAY: Not much change in the forecast tomorrow; it will be another day with a mix of sun and clouds and hot temperatures as highs once again head into the lower 90s. Some higher moisture levels will mean a few more showers and storms will be possible tomorrow afternoon, but on average, rain chances will be around 20%.
THE WEEK AHEAD: Monday will still be hot with pop-up afternoon showers and storms. However, by Tuesday and Wednesday an upper trough across the Great Lakes will send a boundary into the state, bringing much higher rain chances to Alabama. These two days should feature numerous showers and storms, as rain chances will be in the 60-70% range, with most of the activity occurring between 1PM-9PM, when daytime heating will allow for the most instability. With the added clouds and rain, highs will hold in the 80s. By Thursday and Friday, slightly drier air tries to work into the state behind the boundary, not too sure if this happens, but we should rain chances decrease some, back to more scattered and in the 40-50% range. Rainfall distribution will be very uneven this week, with rainfall amounts possible ranging from half and inch to perhaps over 3 inches. Again, it will be feast or famine.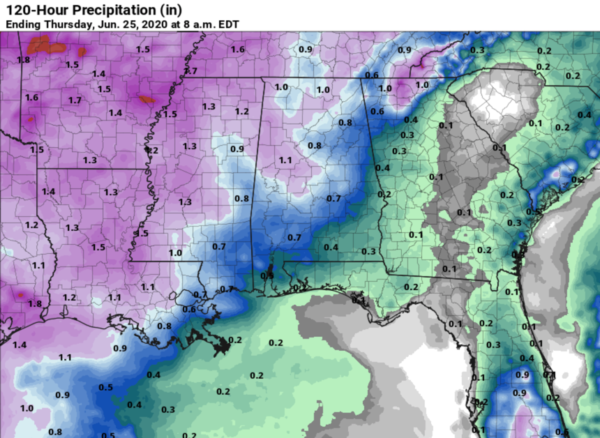 IN THE TROPICS: For the North Atlantic, Caribbean Sea, and the Gulf of Mexico: Across most of the Atlantic it is fairly quiet, as dry desert air from the African continent is moving westward across the deep tropics. Some of that dust will reach the Southeast U.S. in the coming days, giving the potential for some vivid sunrise and sunset skies. Elsewhere, one area of interest…a broad area of disturbed weather is centered a few hundred miles off the southeast U.S. coast. This disturbance is forecast to move northeastward, and a non-tropical low pressure system is expected to form over the weekend. Although significant development is not anticipated, the system could briefly acquire some subtropical characteristics when it moves over the Gulf Stream on Sunday. Further development is not anticipated once the low moves over cooler waters early next week. Formation chance through 5 days…low…10 percent.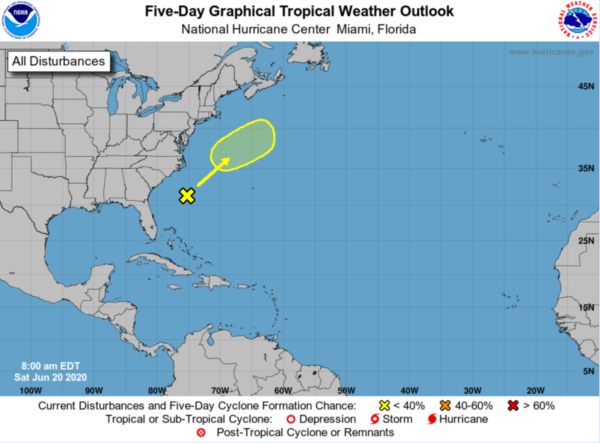 BEACH FORECAST CENTER: Get the latest weather and rip current forecasts for the beaches from Fort Morgan to Panama City on our Beach Forecast Center page. There, you can select the forecast of the region that you are interested in visiting.
WORLD TEMPERATURE EXTREMES: Over the last 24 hours, the highest observation outside the U.S. was 118.8F at Hassi-Messaoud, Algeria. The lowest observation was -92.7F Dome A, Antarctica.
CONTIGUOUS TEMPERATURE EXTREMES: Over the last 24 hours, the highest observation was 114F at Death Valley, CA. The lowest observation was 25F at Pikes Peak, CO. 
Category: Alabama's Weather, ALL POSTS
Montgomery Television Meteorologist and long time Contributor on AlabamaWX. Stormchaser. I did not choose Weather, it chose Me. College Football Fanatic.
@Ryan_Stinnet