For today, the normal low for Birmingham is 57°, while the normal high is 79°, man those would be nice, but for now, we call those values wishful thinking as it is still going to be a very hot day across much of Alabama. It will likely be another day with record highs in many locations, including Birmingham as today's record of 94° set in 1927 is in jeopardy as mid 90s are expected in many spots.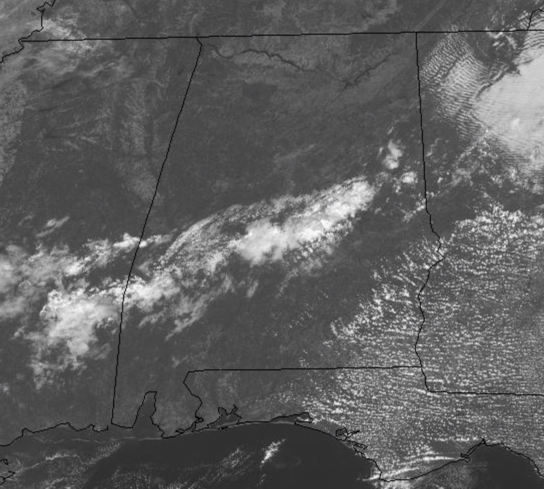 A weak back door front is sliding into Alabama from the east, which will at least bring better rain chances today. At midday, checking the radar we are seeing a band of showers which have developed just north of Montgomery and these are tracking north through Central Alabama.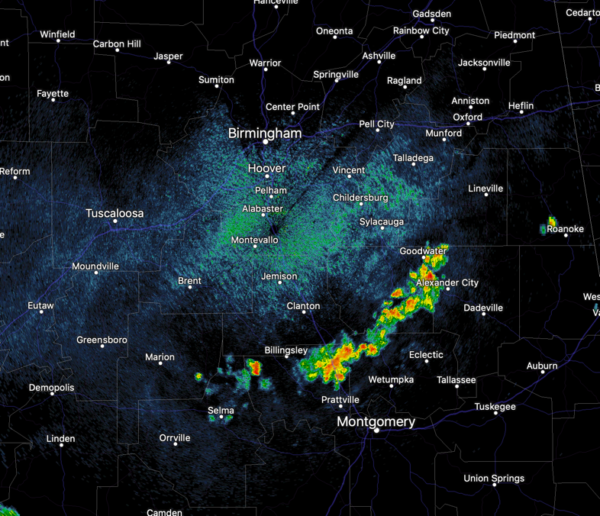 Through the afternoon, we should continue to see additional showers and storms especially across eastern portions of the state. Any of these will be capable of producing gusty winds and brief heavy downpours, which is certainly a welcomed sight for any location in our drought-riddled state. Some of this activity will continue into the evening hours, but should gradually wind down as we head through the overnight hours.
For tomorrow, the ridge really begins to break down and that will be allowing for temperatures to come down as upper 80s and lower 90s are expected across the state, still well above average, but better than today and not near those records…finally. We will see a mix of sun and clouds, and continue to mention scattered showers and storms in the forecast, and through the day, rain chances should begin increase, especially across northwestern portions of the state as a front approaches the region.
IN THE TROPICS: Still plenty of hurricane season left as it doesn't officially end until November 30th. Today the Atlantic basin is all quiet, but there is a non-tropical low pressure system is forecast to develop over the North Atlantic between Bermuda and the Azores in a few days. The low is expected to move westward after it forms, and some subtropical or tropical development is possible by the middle of next week.Formation chance through 5 days…medium…40 percent.
BEACH FORECAST CENTER: Get the latest weather and rip current forecasts for the beaches from Fort Morgan to Panama City on our Beach Forecast Center page. There, you can select the forecast of the region that you are interested in visiting.
WORLD TEMPERATURE EXTREMES: Over the last 24 hours, the highest observation outside the U.S. was 113.0F at Al Ahsa, Saudi Arabia. The lowest observation was -87.3F at Concordia, Antarctica.
CONTIGUOUS TEMPERATURE EXTREMES: The highest observation was 103F at Gunter (Montgomery), AL. The lowest observation was 10F at Berthoud Pass, CO.
WEATHER ON THIS DATE IN 1972: Heavy rains, mostly the remnants of Tropical Storm Joanne, fell across much of Arizona. It was believed to be the first time in Arizona weather history that a tropical storm entered the state with its circulation still intact. The center was over Flagstaff early on the 7th.
Category: Alabama's Weather, ALL POSTS
Montgomery Television Meteorologist and long time Contributor on AlabamaWX. Stormchaser. I did not choose Weather, it chose Me. College Football Fanatic.
@Ryan_Stinnet